No matter how many times I visit battlefields overseas I still can't get used to seeing this: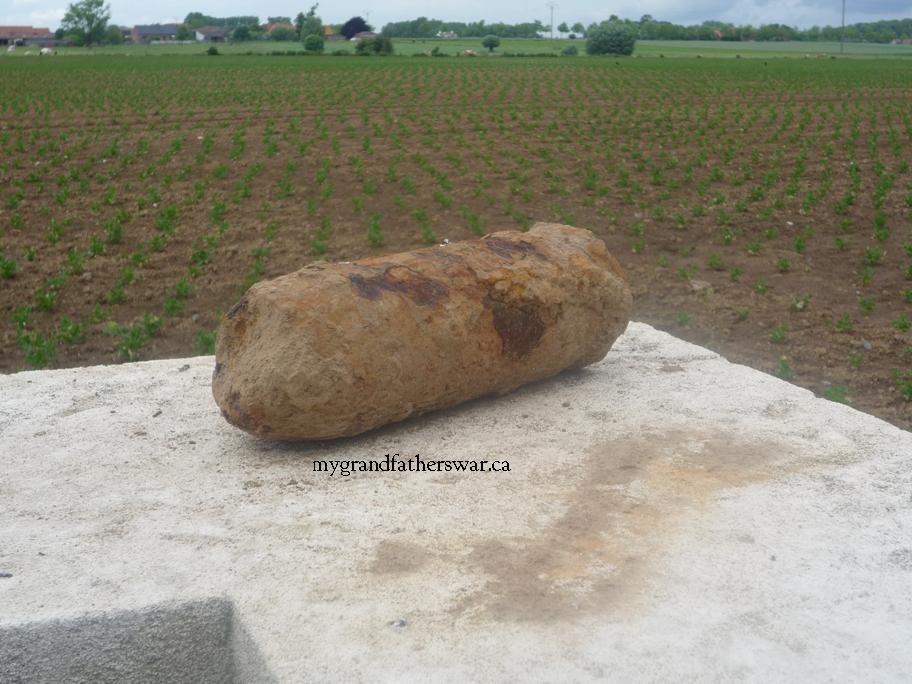 At the side of the road, on brick walls that surround Commonwealth War Graves Cemeteries, at the end of farm driveways. Farmers plough them up every year and the French and Belgians call it the "Iron Harvest".
The photograph above was taken in June 2009 at a Commonwealth War Graves Cemetery just outside of Ieper, Belgium.
The photograph below was taken in June 2012 near the village of Courcelette in France.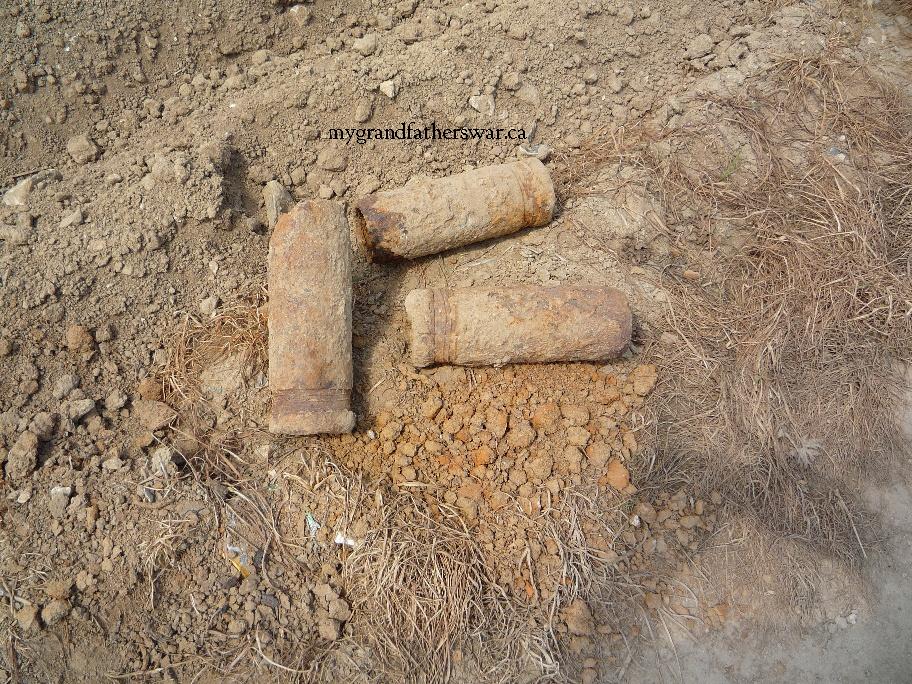 When they tell you to look but don't touch – they mean it. More information can be found in this 2010 article from Flanders Today:
http://www.flanderstoday.eu/content/iron-harvest